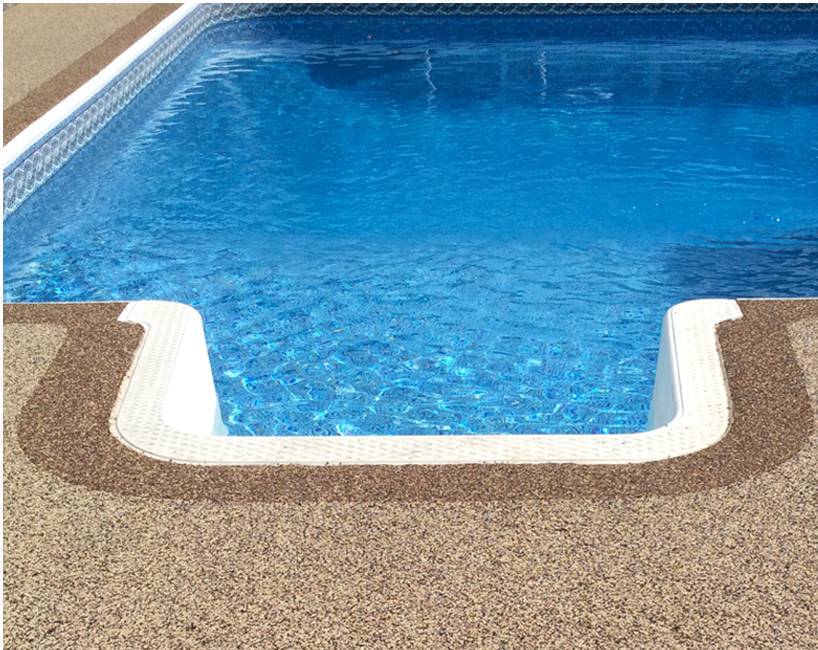 Cleaning DURAROC Rubber Surfacing is easy!
Power wash up to 3300psi.
Wash, Sweep, Leaf Blow or Shop Vac your DURAROC Rubber Surfacing on a regular basis.
DURAROC Rubber is porous so dirt will get trapped in-between the  granules and washing is important to maintaining its longevity.  We recommend to washed your Pool Deck rubber before you put  winter cover on in Fall and when you take winter cover off in Spring.
Do not use any harsh chemicals to clean rubber, mild dishwashing soap and/or Bleach is recommended.
To remedy flaking/dry rubber a "Clear Top Coat" application of the Resin is recommended.  Please contact our office to obtain pricing and details as soon as you notice Dry /Flaking rubber, for this is the sign that you require more Resin/Glue.
Snow and Ice Removal:
A plastic bladed shovel is recommended.
Environmentally friendly salt is also recommended.
Do not use ice chippers or snow blowers on rubber surfacing